Toronto Cupcake Delivery.ca
Our Cupcake Gift Delivery is FREE in Toronto
416-709-9772

Bereavement Cupcake Gifts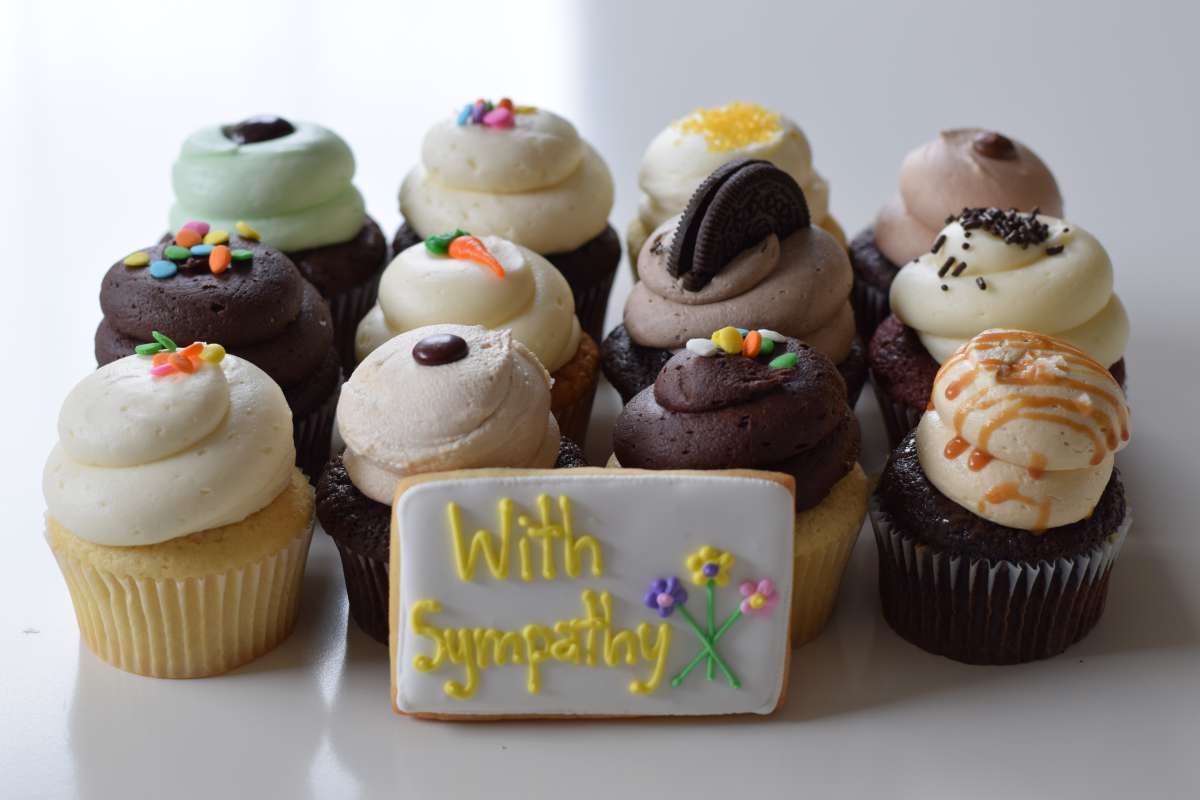 A loss in the family and that of a loved one is a very sad and difficult time.
We have created some special cupcakes that can go with a With Sympathy themed sugar cookie to try to brighten even the darkest days.
The gift of cupcakes may not last long but the message you care will.