Toronto Cupcake Delivery.ca
Our Cupcake Gift Delivery is FREE in Toronto
416-709-9772

Birthday Cupcake Gifts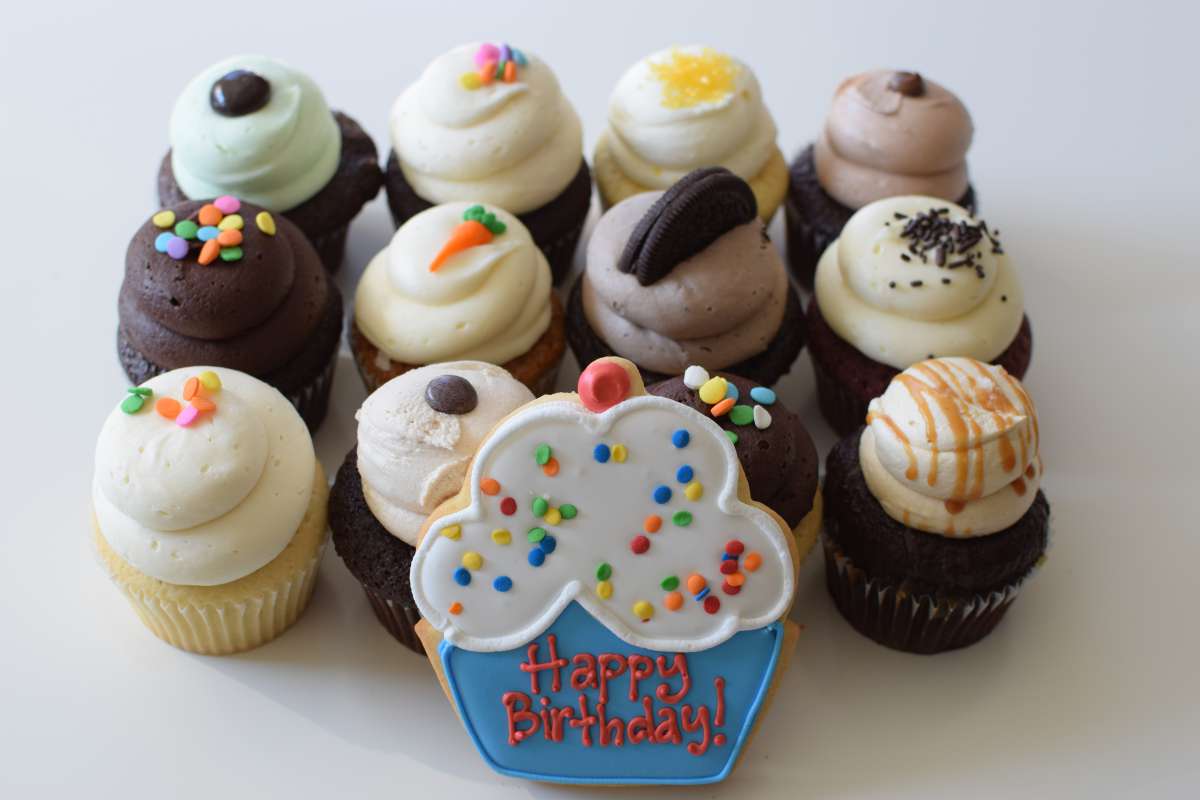 Cupcakes and birthdays go hand in hand. Our birthday cupcake gifts available for Toronto Delivery provide a great way to say "Happy Birthday" to someone you care about.
We have a special Happy Birthday Sugar Cookie available that can be included with your cupcake gift. We also have birthday candles that can be included as an add-on.
We include a FREE on-line inscription card system to help make your cupcake gift extra special. With our gift inscription system, you can include your own photo and heartfelt message with your Birthday gift.