Toronto Cupcake Delivery.ca
Our Cupcake Gift Delivery is FREE in Toronto
416-709-9772

Thanks Cupcake Gifts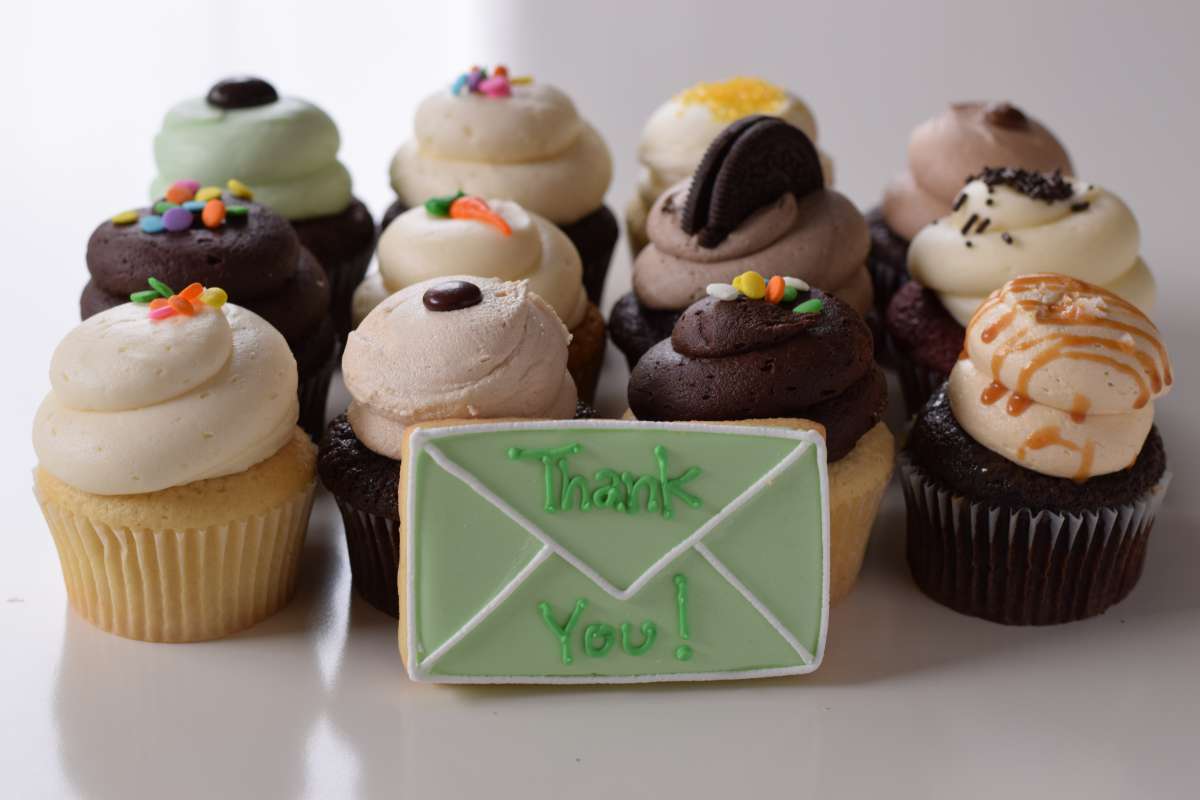 Saying "Thanks" has never been easier than with the gift delivery of our cupcakes.
We love to send out deliveries of cupcakes with the message of gratitude to people all across Toronto.
If you have someone that has done a good deed for you or a special job, why not send them the gift of cupcakes?
We include a FREE on-line inscription card system to help make your cupcake gift extra special. With our gift inscription system, you can include your own photo and thoughtful message with your Thanks gift.