Saying "thank you" in a special way can often be a challenge. It is hard to decide what gift to send when you really want to make an impact and show your gratitude. To help with this we have recently crafted some hand made sugar cookies to go with our cupcake gifts. These gifts are the perfect way to say "Thanks". We have several thank-you cupcake gift delivery in Toronto gift offerings to satiate your friend's sweet-tooth.
Cupcakes are a perfect gift for saying "Thanks"
We are really excited to have these available now. Check out how cool the custom sugar-cookie smiley faces look that we put on top of the cupcakes. They have the word "Thanks!" written on it and come with the most delicious cupcakes in Toronto. They are now available for cupcake gift delivery today.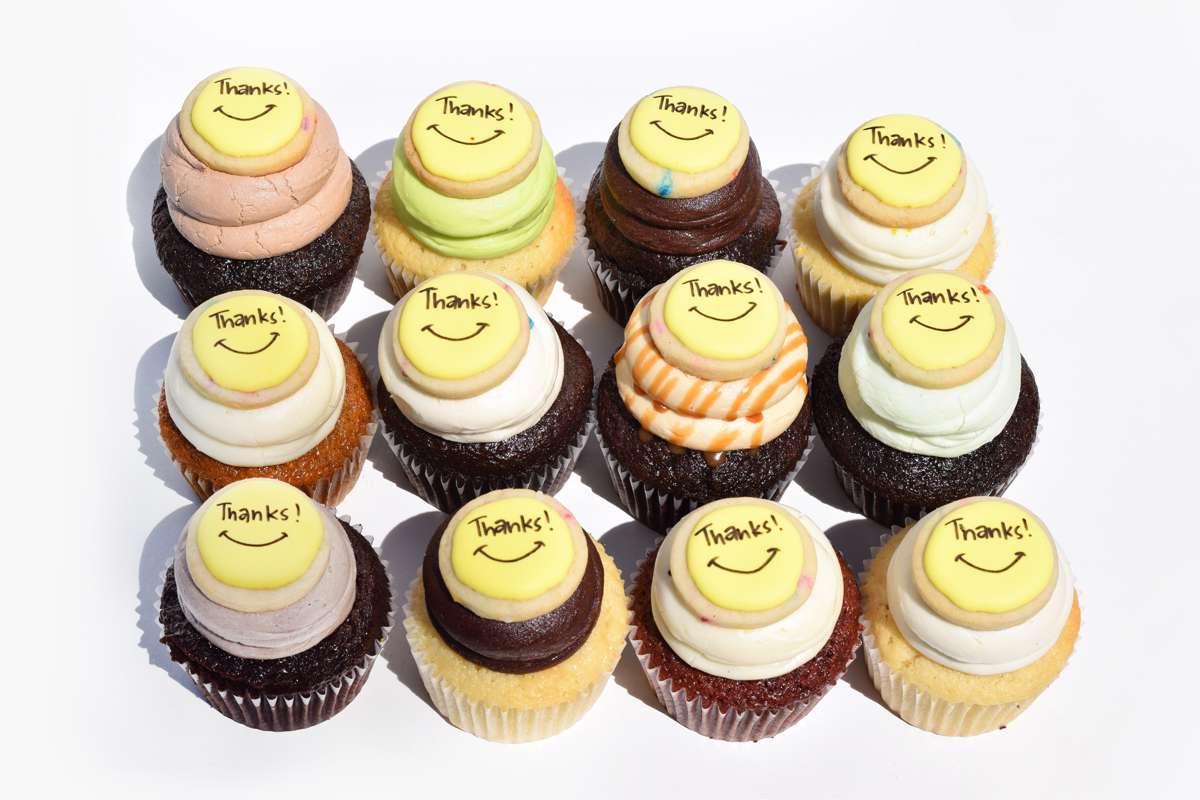 Another one of our customer's favourite gifts to send out is our Thank You Cupcake Assortment with Cookie.
For this gift we hand-crafted a green coloured letter shaped sugar cookie with the the inscription "Thank You!". This extra sweet cookie in included in the order with an assortment of our gourmet cupcakes.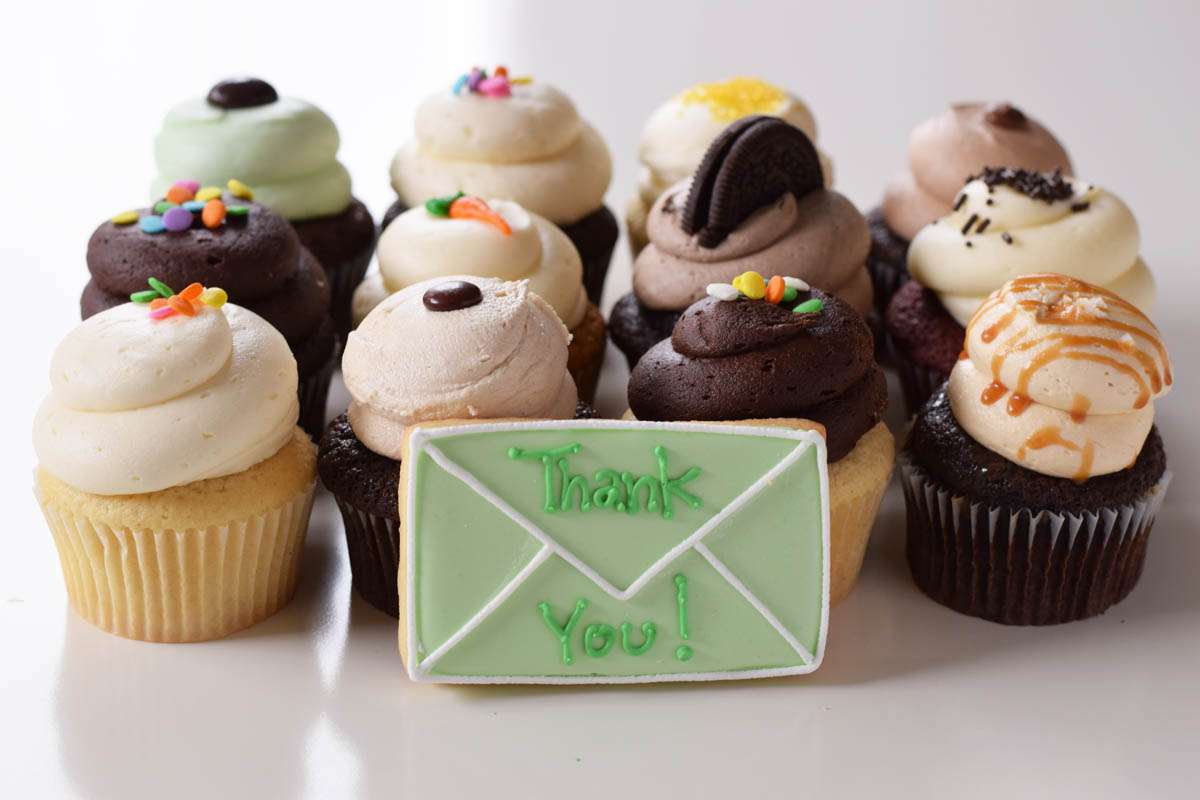 Send a gift of the best cupcakes in Toronto to someone special and you will find many thanks will be coming back your way very soon.